NPQ's with Best Practice Network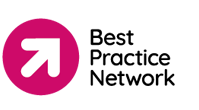 We are thrilled to announce that we are now offering a wide range of NPQ's through Best Practice Network.
Applications can now be made for the Autumn 23 cohort staring in October 2023. To apply, please click on the Apply by button on the relevant course page.- BPN will be running a series of Webinars with a panel of participants, partners and programme leads who will explore the content & delivery of specific programmes and answer your questions. More information can be found on our events page.
*Participants need to be aware that there is a substantial time commitment for the NPQs and that usually they are undertaking much of the online learning in their own free time, rather than during the school day. We'd ask schools to have a robust conversation with applicants to ensure that they understand this and will be able to keep up with the online modules, especially on the specialist courses where the content comes quite quickly.
Going forwards, we will be starting new cohorts with Best Practice Network (BPN) only. These will be:
Leadership:
Senior Leadership (SL) – develop your leadership knowledge and expertise to improve outcomes for teachers and pupils in your school
Headship (H) – develop the knowledge that underpins expert school leadership and apply it to become an outstanding headteacher
Executive Leadership (EL) – develop the expertise you need to become an outstanding executive leader, leading change and improvement across your group of schools or multi-academy trust
Early Years Leadership (EYL) – develop expertise in leading high-quality early years
Specialist:
Leading Teacher Development (LTD) – learn how to become a teacher educator and successfully support teachers in your school to expand their skills
Leading Teaching (LT) – learn how to lead the teaching and learning of a subject, year group or phase
Leading Behaviour and Culture (LBC) – learn how to create a culture of good behaviour and high expectations in which staff and pupils can thrive
Leading Literacy (LL) – learn how to effectively teach and promote literacy across the whole school, year group, key stage or phase
More information on the BPN courses can be found here: https://www.bestpracticenet.co.uk/npq
Eligibility
NPQs continue to be free to all with the following eligibility:
state-funded schools
state-funded 16 to 19 organisations
schools with a majority of placements made through local authorities' high needs funding, such as independent special schools
virtual schools (local authority run organisations that support the education of children in care)
hospital schools not already included in other categories of eligible organisations
young offender institutions
practising teachers employed by local authorities, such as supply teachers, will also be able to access scholarships.
Lead mentors for providers accredited to deliver initial teacher training from 2024 will also be able to access scholarships for the NPQ in leading teacher development, once successfully accredited providers have been announced.
Targeted support funding
Dfe have just released new figures for the targeted support for NPQs for the 23-24 Academic Year, increasing the amount paid to schools and the expanding the eligibility.
For each teacher or leader a state-funded school and state-funded 16 to 19 organisation employs and who starts a NPQ in the 2023 to 2024 academic year, the following funding grant will apply:
· state-funded primary schools with 1 to 150 pupils will receive a grant payment of £800
· state-funded primary schools with more than 150 pupils will receive a grant payment of £200
· state-funded secondary schools and state-funded 16 to 19 educational settings with 1 to 600 pupils will receive a grant payment of £200
Schools can check how many pupils they have recorded on the Get Information about Schools (GIAS) database, as well as which phase(s) of education they are recorded as delivering ("primary" and "middle-deemed primary" are eligible).
Where sixth-form colleges are attached to schools their eligibility is based on the whole school's pupil data.
Other settings are not eligible for this funding, even though employees may be in receipt of scholarship funding. This includes young offenders' institutions, virtual schools, local authorities, non-school based early years settings, and hospital schools (unless otherwise listed as a publicly funded school on the GIAS database).
Payments
The Funding will be paid automatically by ESFA in a single arrears payment in the summer term 2024.
Conditions
ESFA has a responsibility to make sure that public funds are properly managed in line with these grant conditions.
In advance of accepting any funding, organisations will have the opportunity to let ESFA know they do not want to receive this funding or notify them of any changes, for example, the teacher moves to a different school before they start the course. You can notify of any changes by emailing: continuing-professional-development@digital.education.gov.uk.
Organisations should not use the targeted support fund for the acquisition of assets.
Organisations should keep some record of this grant, but ESFA will not mandate what form this record should take and trust school leaders to use their judgement.
ESFA reserve the right to conduct proportionate assurance such as asking for sight of such records and evidence that a participant works or worked at the recipient organisation.
For all enquiries please contact Caroline Carroll via email - caroline.carroll@millais.org.uk or please phone her on 01403 267890.