Induction Roles and Responsibilities
If you would like to work with us on ECT induction, please complete the form here.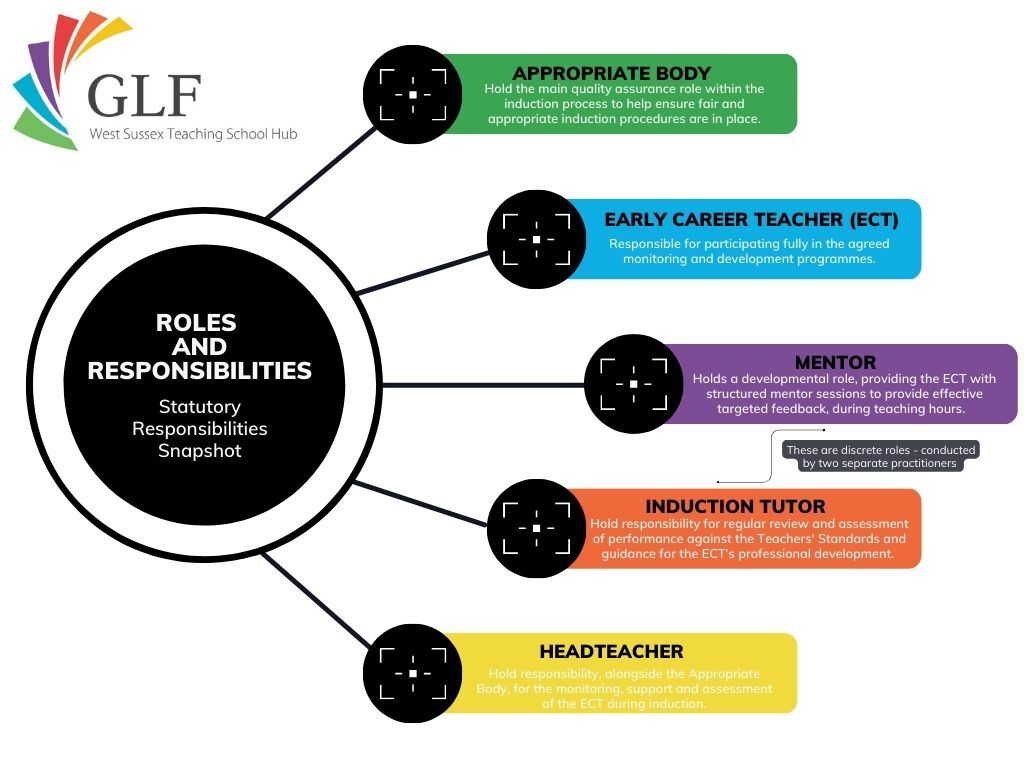 Early Career Teacher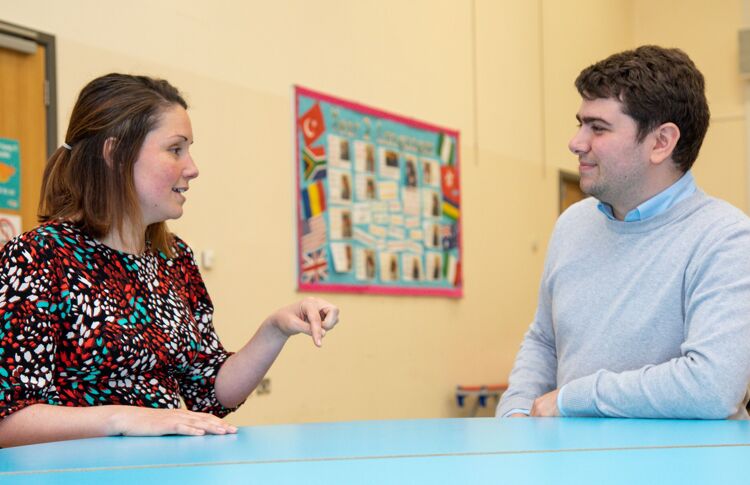 An Early Career Teacher is a teacher who has achieved QTS and is now embarking on a career in teaching.
The Early Career Framework (ECF) underpins an entitlement to a fully-funded, two-year package of structured training and support for early career teachers linked to the best available research evidence. The package of reforms will ensure new teachers have dedicated time set aside to focus on their development.
Induction Coordinator
Schools will appoint an Induction Coordinator who is a senior leader in their school. They will be our point of contact for ECTs, Mentors and the Delivery Partner and will be the person responsible for ensuring the Early Career Framework is delivered to a high standard within their school(s). This includes:
Timetabling - making sure that ECTs and mentors have the appropriate timetables so they can make the most of the programme.
Retention of ECTs and mentors - to provide the right support to retain ECTs and mentors throughout the programme and to track engagement.
Selecting mentors - selecting high-quality mentors who have the knowledge, skills and capacity to support ECTs throughout the two-year programme.
Engagement – they will make sure their programme members are engaging with the programme. Delivery Partners will liaise if participants are not accessing their resources or events.
Quality Assurance - to ensure the quality of the programme is to the standard required and to carry out quality assurance processes across the year.
Induction Tutors
The Induction Tutors will support the Induction Coordinator (or Lead) by:
assessing ECTs against the Teachers' Standards
observing the ECT formally once each half term
meeting with the ECT termly
completing progress reviews and formal assessments throughout the induction period
Co-ordinating support and guidance for ECTs
taking action if an ECT is experiencing difficulties
The Induction Tutor role is separate from that of a Mentor who will be supporting the ECT on a weekly basis (in the first year) or fortnightly (in the second year).
ECT Mentor
An ECT mentor plays an important role in supporting an Early Career Teacher's progress and development. They will provide coaching, support and motivation through regular meetings with their ECT during the induction and report any difficulties to the Induction Coordinator promptly.
ECT & AB Team
Our team is here to help all participants with any queries or concerns
How the team can support Induction Co-ordinators:
Assist with registration of ECTs & Mentors
Support with any changes of Mentor
Cause for concern – support & help manage process
Support with Steplab & ECT Manager portals
Book 15-minute video calls for any specific advice or support required
Provide engagement data to ensure your ECT's entitlement to an ECF-based Induction
Dedicated support email for any queries
How the team can support Mentors:
Steplab support
Book 15-minute video calls for any specific advice or support required
Coaching-on-coaching sessions to develop mentors' skills to effectively deliver instructional coaching
Clinics & Conferences to support development in delivering statutory entitlements
Dedicated support email for any queries
How the team can support your ECTs:
Conferences and clinics throughout the induction period to meet the expectations of an ECF-based Induction programme.
Dedicated support email for any queries
Steplab support