How to register with us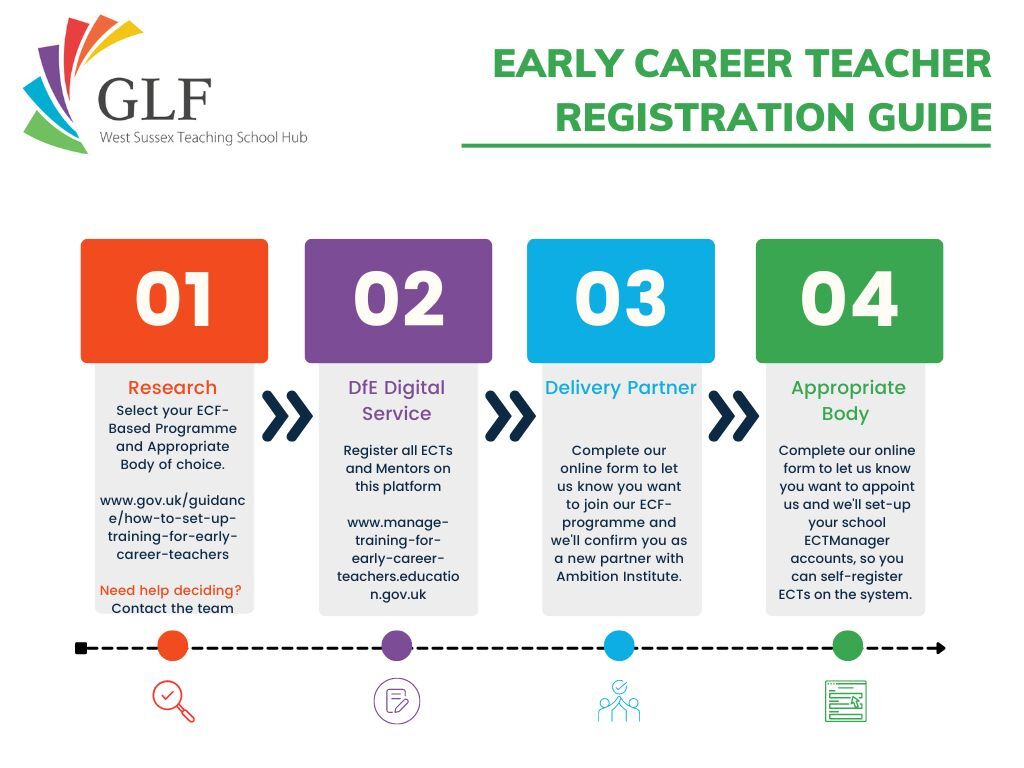 All ECTs must be registered on the DfE Digital Platform in the first instance. As part of this registration process schools will be able to select their preferred Delivery Lead and Delivery Partner. The DfE will then share this information with the relevant organisations and, if you have selected to work with Ambition and ourselves (GLF WS TSH), we will shortly be in touch with regards to next steps.

What our Induction Coordinators say:
"I just also wanted to take this opportunity to thank you all for your support this year. Having taken on the Induction (Co-ordinator) role, it has been very challenging, but you have all made it much easier and I know I can always ask and you will help wherever possible. This has been hugely reassuring."