NPQs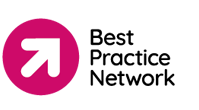 We are thrilled to announce that we are now offering a wide range of NPQ's through Best Practice Network.
Registrations for the February 23 cohort open from 12th October and run until 23rd January. To apply, please click on the Apply by button on the relevant course page.
*Participants need to be aware that there is a substantial time commitment for the NPQs and that usually they are undertaking much of the online learning in their own free time, rather than during the school day. We'd ask schools to have a robust conversation with applicants to ensure that they understand this and will be able to keep up with the online modules, especially on the specialist courses where the content comes quite quickly.
Going forwards, we will be starting new cohorts with Best Practice Network (BPN) only. These will be:
Leadership:
Senior Leadership (SL) – develop your leadership knowledge and expertise to improve outcomes for teachers and pupils in your school
Headship (H) – develop the knowledge that underpins expert school leadership and apply it to become an outstanding headteacher
Executive Leadership (EL) – develop the expertise you need to become an outstanding executive leader, leading change and improvement across your group of schools or multi-academy trust
Early Years Leadership (EYL) – develop expertise in leading high-quality early years
Specialist:
Leading Teacher Development (LTD) – learn how to become a teacher educator and successfully support teachers in your school to expand their skills
Leading Teaching (LT) – learn how to lead the teaching and learning of a subject, year group or phase
Leading Behaviour and Culture (LBC) – learn how to create a culture of good behaviour and high expectations in which staff and pupils can thrive
Leading Literacy (LL) – learn how to effectively teach and promote literacy across the whole school, year group, key stage or phase
More information on the BPN courses can be found here: https://www.bestpracticenet.co.uk/npq
Eligibility
NPQs continue to be free to all with the following eligibility:
state-funded schools
state-funded 16 to 19 organisations
schools with a majority of placements made through local authorities' high needs funding, such as independent special schools
virtual schools (local authority run organisations that support the education of children in care)
hospital schools not already included in other categories of eligible organisations
young offender institutions
practising teachers employed by local authorities, such as supply teachers, will also be able to access scholarships.
Lead mentors for providers accredited to deliver initial teacher training from 2024 will also be able to access scholarships for the NPQ in leading teacher development, once successfully accredited providers have been announced.
Targeted support funding
From Autumn 2022, state-funded schools and state-funded 16 to 19 educational settings in England with 1 to 600 pupils will be paid £200 for each teacher or leader they employ who takes an NPQ.
This is to help teachers and leaders in smaller settings who may find it harder to engage with professional development.
Payments will be grant funded in arrears via existing Education and Skills Funding Agency (EFSA) channels the summer after NPQ participants begin their course. Eligibility for targeted support funding will be determined automatically as participants complete the registration process and there is no need to apply for this funding separately.
For all enquiries please contact Caroline Carroll via email - caroline.carroll@millais.org.uk or please phone her on 01403 267890.